With your kind and generous donations, commendable efforts of our volunteers and actionable plans all year round we believe we can fully eradicate period poverty through our continuance of providing sustainable, safe period products and by promoting menstrual health education and hygiene in line with the United Nations Sustainable Development Goals.

We hope to see a near future where safe period products and menstrual health education and hygiene are easily obtained, and menstruators are empowered. Support from all areas of the globe is highly appreciative and necessary to help achieve our goal.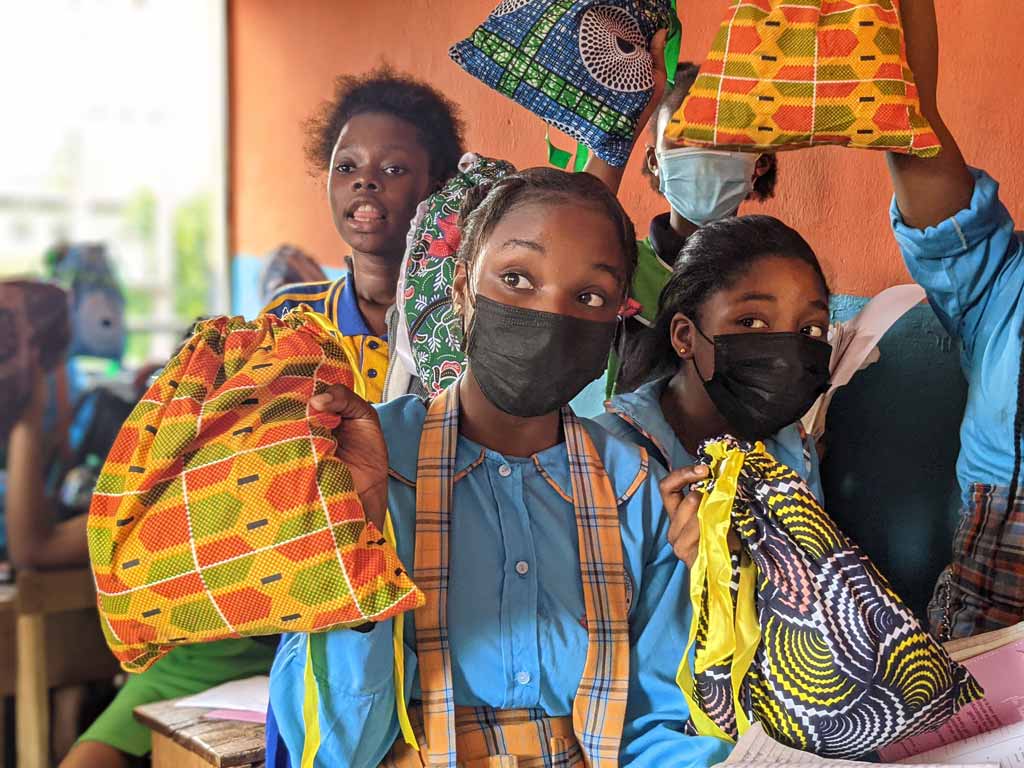 Since we began our initiative in September 2020, we have achieved the following:
We organised an outreach at the Surulere Girls Secondary School, Lagos state where we provided menstrual kits as well as menstrual health education to 200+ girls.
We have adopted the Agege Community in Lagos state. Within this community, we consistently reach out to underprivileged girls and women, and provide them with menstrual health education and menstrual kits.
Following our interaction with the girls and women from the Agege community, we realised that the challenges they face are beyond just access to menstrual products, but in addition: easy access to clean water. As such, we are in the process of raising funds to develop a borehole in this community.
Whilst we are proud of the impact we have made and plan to make, there is still so much to be done to eradicate period poverty in Nigeria. We cannot do it alone, as it is popularly said, it takes a whole village. We need your support and donations to achieve our goal of eradicating period poverty in Nigeria.